 We are excited and privileged as the Roseville Community to host this unique honoring and inspirational "Emmy" style awards celebration. The City Awards Banquet is our community's "Thank You" gift back to our courageous Fire and Police Departments for their outstanding public service to our community. The Banquet will be held on Friday, May 8, 2020.
Captain George Dom, Retired US Navy
Blue Angels | Topgun Instructor | Strike-Fighter FA-18 squadron | High-Trust Leadership Network
Captain Dom's 26 years Navy career was in various high-performance teams. Captain Dom's final military assignment was in the Pentagon in Washington, DC coordinating strategic military planning and policy development on the staff of the Chairman of the Joint Chiefs. George is an internationally-known speaker on high performance, leadership, and teamwork.
• Instructor Pilot at the Navy Fighter Weapons School ("Topgun")
• Commanding Officer of a combat FA-18 squadron (Strike-Fighter Squadron 37)
• Flight Leader of the U.S. Navy's Flight Demonstration Squadron ("Blue Angels")
• Commander of Carrier Air Wing Seven aboard USS Dwight Eisenhower and USS John F. Kennedy
Each department's personnel votes on their peer award nominees with the awards presented by the Police Chief and the Fire Chief. They vote, and we provide the distinguished awards, festivities and announce the winners.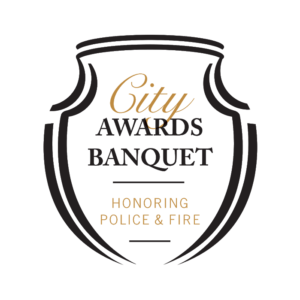 Firefighter & Police Officer of the Year Award
Extraordinary Performance Award
Communications Unit Person of the Year Award
Support Person of the Year Award
Thank You Restaurant Sponsors For Donating Dinner
Click below for more information on becoming a sponsor!
Erik Estrada, Actor | Sworn in Reserve Police Officer
Shane Grammer | Disney Artist & International Artist
Thank you for joining us in honoring Roseville's Police and Fire Departments for their exemplary sacrifice and service to our community.